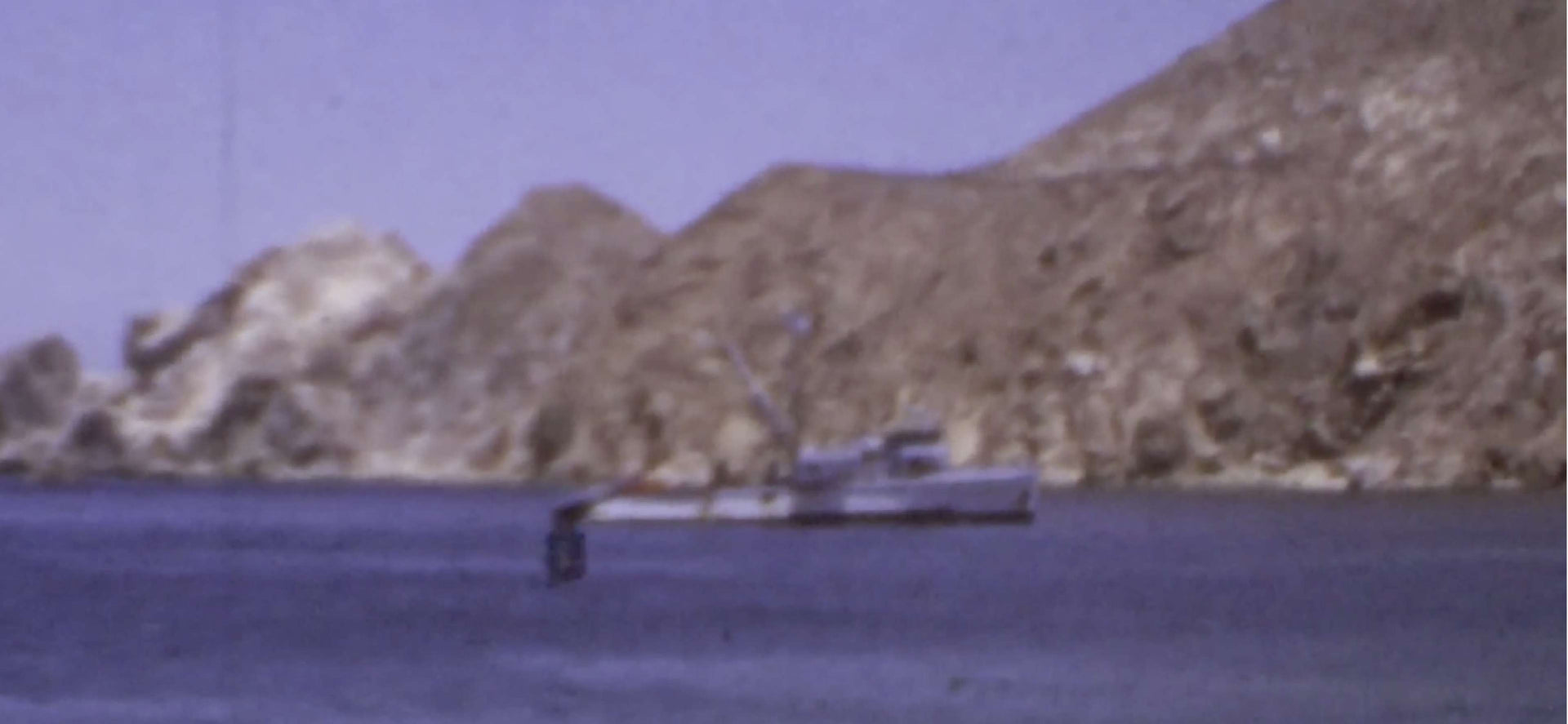 why we started bask
OUR MISSION TO FIGHT SKIN CANCER STARTS WITH AMAZING SUNSCREEN
I lost my uncle to skin cancer.
We were very close, and I absolutely idolized him. If you've dealt with cancer, you know. It was one of the toughest periods of my life.

After his death, I started taking sun-safety seriously. And for years I watched as friends didn't. They didn't want to wear sunscreen or reapply. But sunscreen is such a no-brainer, right? Why didn't they care?

One day it hit me in the sunscreen aisle at CVS: it's because sunscreen sucks. That's why people aren't wearing it. The brands are stodgy; the products commoditized; the messaging wrong.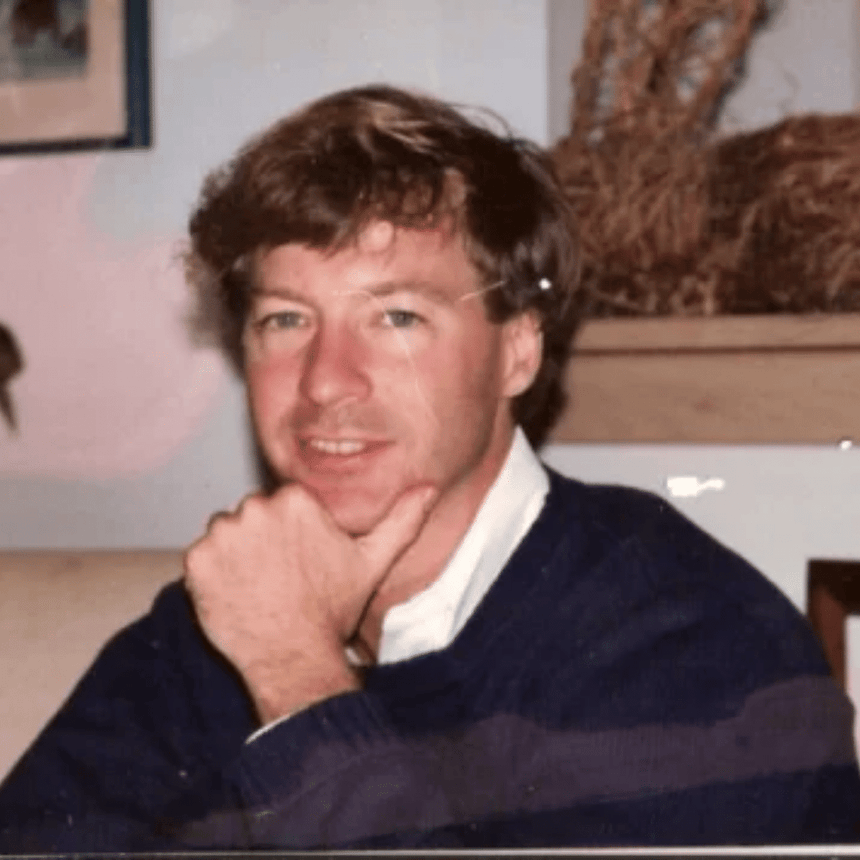 Wanting to find out what prevents people from wearing sunscreen, I personally spoke to over 500 people, and collected around 50,000 surveys. Here's what I learned:

- 35% of Americans under the age of 45 never wear sunscreen🤯
- Far and away the number one thing preventing people from wearing sunscreen is that they hate how it feels
- They don't like or trust the brands

That's when we decided to launch Bask, a brand informed by a mission to combat skin cancer by creating sunscreen people want to wear. A sunscreen that:

✔ feels absolutely incredible on the skin
✔ is wrapped in a beautiful, purposeful brand
✔ makes suncare enjoyable & fun
✔ funds skin cancer research & awareness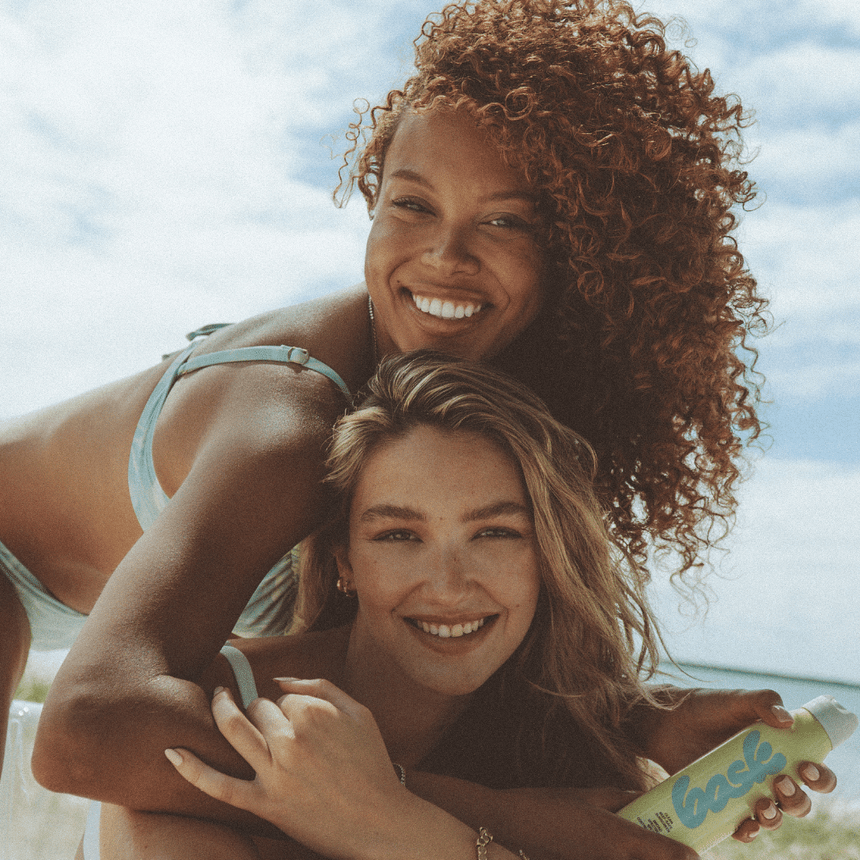 DERMATOLOGIST RECOMMENDED | VEGAN | HAWAII REEF-FRIENDLY | No Benzene | Paraben + Sulfate Free | CRUELTY FREE | NO OXYBENZONE | NO OCTINOXATE
It was hard work, but we did it.
☀️We maniacally focused on making it feel great. After 63 iterations, we finalized our formula, ensuring that it felt better than any other sunscreen
☀️After months of design, we created the most beautifully-branded sunscreen on the market
☀️Editors at Allure said Bask was the "first sunscreen we've ever been excited to reapply"
☀️We've donated 15,000 units of sunscreen and over $50,000 to our NPO partner The Skin Protection Foundation
If you're looking for a sunscreen made by people who care about preventing skin cancer, then Bask is for you.

If you're looking for a sunscreen that feels perfect on your skin, then Bask is for you.

If you're looking for a fun, beautifully packaged sunscreen, then Bask is for you.

If you're looking for all of those things, then Bask is the only sunscreen for you.

But even if you don't wear Bask, please just make sure to wear sunscreen.
My new favorite SPF! I look forward to using it everyday. It has a very subtle fresh scent and leaves my skin soft and hydrated.
— BETH, Feel Good Bundle SPF 30
WHY BASK?
2021 Beauty Award winner
"Best Sunscreen"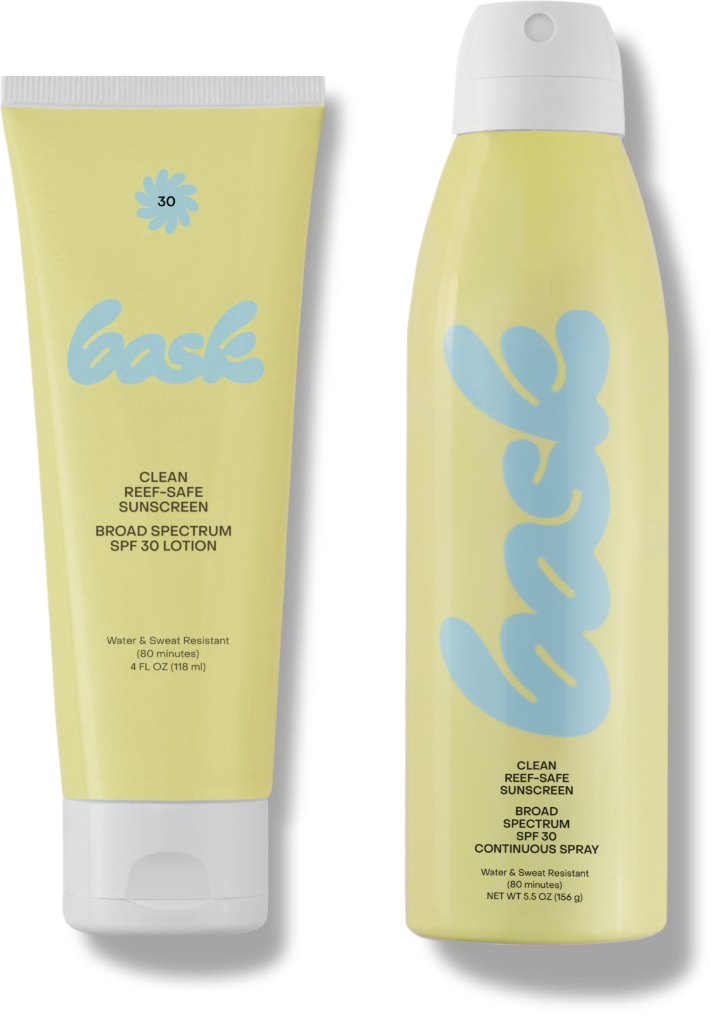 Lightweight, Non-Oily, Quick-Drying
Non-Aerosol + Hawaii Reef Friendly (Act 104)
Smells Like Sunshine & Happiness
Our Mission
Our goal is pretty ambitious: we want to end skin cancer.
Our goal is pretty ambitious: we want to end skin cancer. We know the toll it can take, and we don't want other families to have to experience what we did at the hands of the most preventable cancer. The best way to fight this disease, in our eyes, is to make sun care fun and enjoyable. We made the packaging playful, the formulas luxurious, and the application effortless.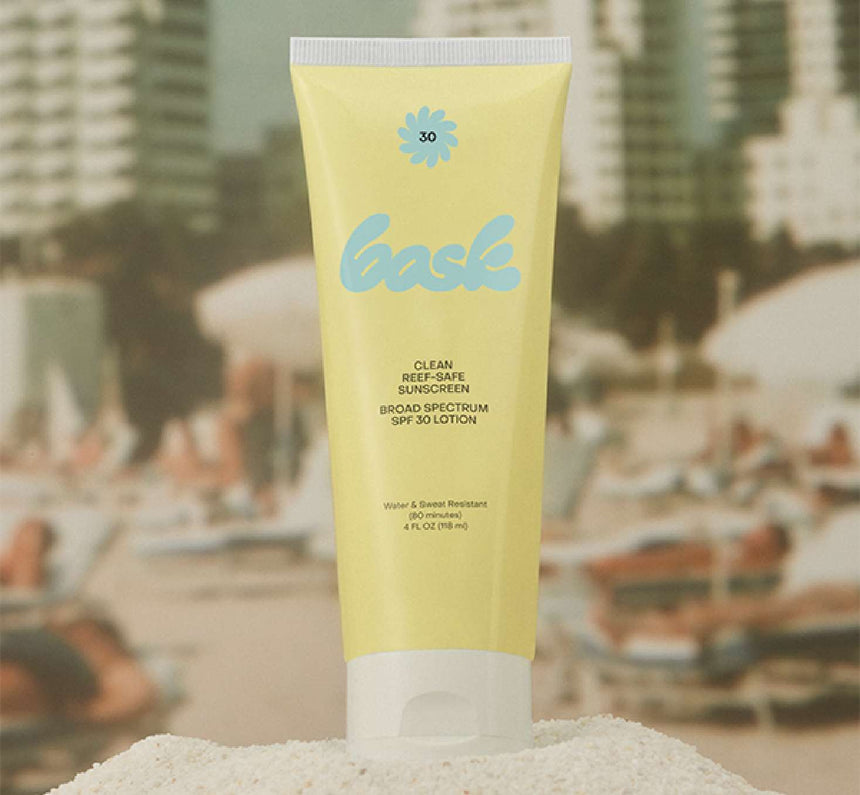 SPF It Forward
One in five Americans will get skin cancer by age 70 even though it is the most preventable form of cancer.

We partnered with The Skin Protection Foundation (SPF) to build awareness for sun safety and increase access to sunscreen. 10% of sales proceeds and tens of thousands of units of sunscreen per year are donated to our nonprofit partners, so every purchase you make is paying it forward.