THE WORLD'S BEST FEELING SUNSCREEN
Enjoyable, luxurious application. Award-winning formulations. Delightful, nostalgic & transportive scent. Finally, suncare you'll actually want to wear.
Your Skin IS SOMETHING TO EMBRACE
We want you to know that you don't need to be tan.

Skin cancer is on the rise. Due in large part to a toxic beauty standard around sun tanning. Pushed by big sunscreen for decades, it's time to push back.

Your skin tone is a part of who you are. You should embrace it.

It's yours to own. To love. To bask in. To wear with pride.⁠ Love yourself. Love your skin.

Love,
Bask 💛
Watch The Full Video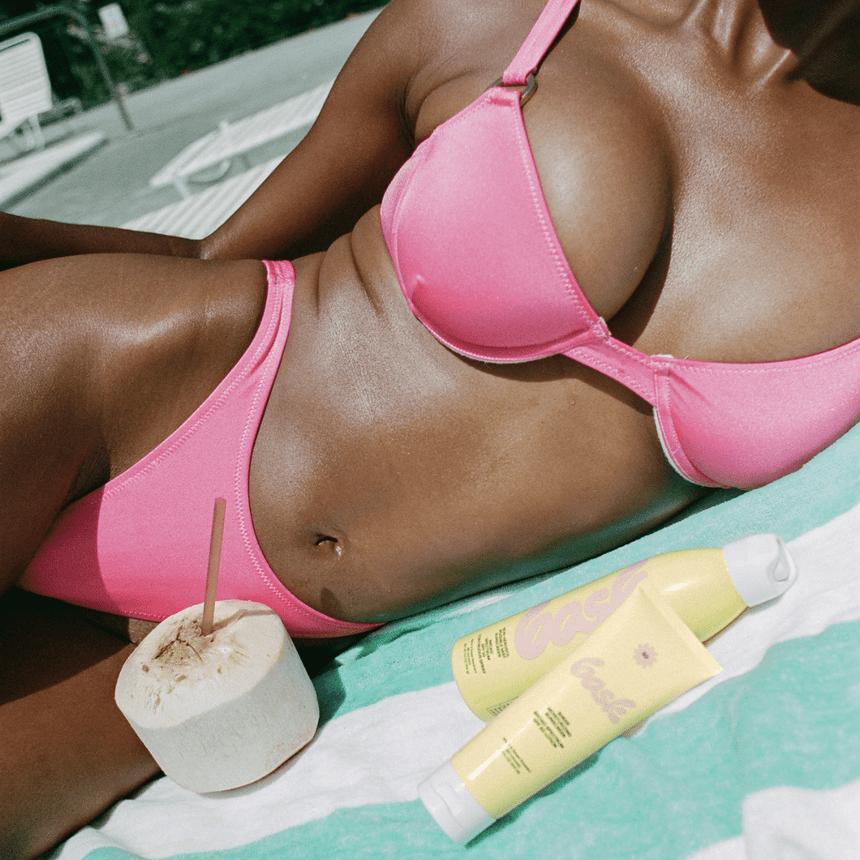 WHAT THEY'RE SAYING:
"This happy yellow tube houses my new favorite sunscreen. There are multiple reasons I love this SPF. One: It smells like summer and sunshine and happiness. Two: It has a silky soft texture that feels genuinely enjoyable to slather all over. Three: It sinks in instantly so it literally feels like nothing. Nothing. I have it in my bag at all times now and like to just apply throughout the day whenever I need a mood boost."

- Faith Xue, executive beauty director, Bustle.com
Why Bask?
2021 Beauty Award winner
"Best Sunscreen"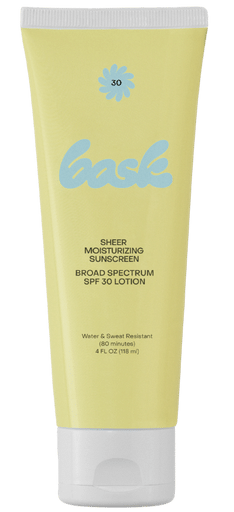 Lightweight, Non-Oily, Quick-Drying
Non-Aerosol + Hawaii Reef Friendly (Act 104)
Smells Like Sunshine & Happiness
What people are saying about bask