SAY HELLO TO THE FEEL GOOD SUNSCREEN
SUNCARE YOU'LL ACTUALLY WANT TO WEAR
BEST SELLERS YOU'LL LOVE
Enjoyable, luxurious application. Award-winning formulations. Delightful, nostalgic & transportive scent.
WHAT THEY'RE SAYING ABOUT BASK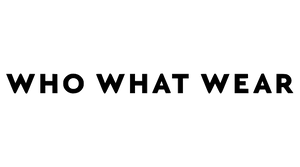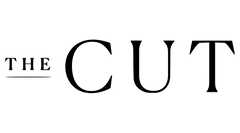 DESIGNED TO *FEEL* GOOD
Before we started, we surveyed 50,000+ people and interviewed over 500 to find out what needed to be fixed with sunscreen. We solved for eye-stinging and clothes staining, but the #1 problem was how it feels.
After 63 product iterations, Bask created a sunscreen that is picked 9 out of 10 times in blind feel tests vs. leading sunscreens.
Ladies and gentlemen, welcome to Bask: The Feel Good Sunscreen!
WHAT YOU'RE SAYING
Bask is Life
Bask is life, Bask is love, Bask is everything. I have never been able to find a sunscreen that doesn't leave white cast, smell AMAZING, without ever breaking out my skin. It truly is special and you ought to give it a shot.
Izzie P.
Verified Order (and we agree)
Best Sunscreen Ever!!

I have been using Bask for two years now and nothing else!
Dara C.
Verified Order. Happy customer
Best Sunblock Product EVER!
Full coverage on sunny Florida tennis courts--easy to apply, even upside down! Non-staining, leaves skin glowing!
My absolute favourite!!!

Did I just order in bulk for summer? Yes. Did I do the same for my parents? Yes. Look no further!
Lily C.
Verified Order. Pays it forward!
Light, cooling and refreshing

Great experience using for the first time today! Love the light scent Not sticky went on very smooth. I've found a definite winner.
My new favorite SPF! I look forward to using it everyday. It has a very subtle fresh scent and leaves my skin soft and hydrated.
Beth H.
Verified Order (OK, but this one is my mom)
FIND OUT WHAT ALL THE FUSS IS ABOUT
JOIN THE BASKFORCE
It's just sunscreen, right?

Nope. Bask is a suncare company with a mission to make sunscreen so great that you'll actually want to use it...again and again. It all started after losing a family member to skin cancer. Since then, we've worked with tens of thousands of customers to fix everything they used to hate about sunscreen.

Priority #1? Make it *feel* amazing.
WHY WE DO THIS
Co-founder Mike lost a family member to skin cancer, and started non-profit The Skin Protection Foundation (SPF) to fight it on the front lines by giving sunscreen away for free on beaches and public parks. It was when he went looking for a sunscreen partner that he and co-founder Brittany realized sunscreen was part of the skin cancer problem. Bask was born, and now 10% of sale proceeds benefit SPF and it donates thousands of bottles of sunscreen every year to youth organizations that serve low-income kids.
YOUR SKIN IS SOMETHING TO EMBRACE