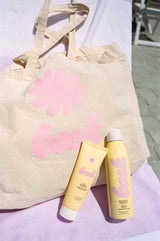 Bask Everyday Tote
Going to the beach? Going to the grocery store? Going to work? Well you should probably quit your job and just go to the beach. But, no matter what you do this reusable canvas tote has you covered. This sturdy alternative to disposable shopping bags comes in hot at 13.5 x 12.5 inches. Throw in your keys, water bottle, books, laptop and favorite Bask product. All your essentials in one place. 
[hidden][addon][9a42b6e8-97c9-4ea6-88a1-edb99a5f106a]
Enter your email to be notified when this item comes back in stock.