SPF 30 & SPF 50 Non-Aerosol Spray Bundle
Item is in stock
Hurry! Low inventory
Item is out of stock
Item is unavailable
Feels like pure sunshine and goes on like a breeze. Be ready for any occasion (and save 10%) by bundling our best-selling SPF 30 and brand new SPF 50 Non-Aerosol Spray. Smells like a vacation in a bottle, plus we never use chemical propellants like propane so there's always a reason to smile.
*Due to high demand, shipping may be slightly delayed. We are working through orders as quickly as possible
Dermatologist Recommended, Safe for sensitive skin
Broad spectrum protection against UVA and UVB rays
Spray ensures full-coverage from any angle
Non-Aerosol, free of chemical propellants
Formulated to not stain your clothing or sting your eyes
Zero White Cast
Tested For & Free of Benzene Contamination
Hawaii Reef-Friendly (Act 104)
Light vanilla and coconut aroma to inspire a nostalgic yet elevated trip to your childhood
Unlock the bottle by turning the cap a quarter turn. Spray along the body or face 15 minutes before sun exposure. Reapply after 80 minutes of heavy sweating and swimming. Remember to continuously apply at least every two hours when under the sun.
ACTIVE INGREDIENTS
Avobenzone 3%, Homosalate 7.5%, Octisalate 5%, Octocrylene 5%

INACTIVE INGREDIENTS
Fragrance, SD Alcohol 40-B, Tocopheryl Acetate, VA/Butyl Maleate/Isobornyl Acrylate Copolymer
As Seen In
"The only sunscreen I've ever been excited to reapply. The brand-new formula feels like a weightless serum for the neck down, and I can't get enough of it."
"An 11/10 SPF experience…Feel-Good Sunscreen passes the vibe check."
"Never have I ever been this obsessed with a sunscreen…we've finally found our sunscreen soulmate."
"This sunscreen looks as good as it feels, with the smoothest, lightest application."
"I don't generally get excited about dousing my pale body in sunscreen, but Bask changed my mind. It's the most lightweight mist that actually hydrates my skin, without feeling greasy or sticky. Plus, it looks so cute in my beach bag."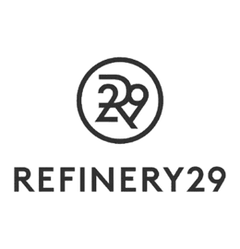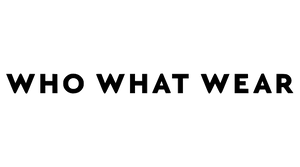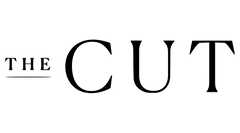 What Customers Are Saying
We let our reviews speak for themselves.
"The best spray sunscreen! I really like the fact that this is a non-aerosol option, and it's the best smelling spray sunscreen I've tried. really nice packaging when it arrived, too. almost an experience opening the box, which is something I didn't expect from a product in this category. highly recommend trying - it'll be hard to go back to any other sunscreen!"
"AMAZING! Everything written about this product is spot on. Lightweight, non-oily, zero white cast, reef friendly 🐠🐡🦀, and if sunshine and happiness could be bottled up - this is what it would smell like! Love, love, love this product and will never go without it.
MOST AMAZING - the customer service team. My Bask hat off to them! Happily and effortlessly go WAY above and beyond. Semplicemente il migliore. MWAH"
"Love this stuff! This is our new go-to sun protection. We live in FL, have a pool, and I'm a skin cancer survivor. Sun protection is super important to me. This product protects me while not feeling gross or harming me or the environment. What's not to love?!"
Basking in our Purpose
a portion of proceeds from every purchase is contributed to skin cancer charities
Three Year Shelf Life
Most sunscreens have a 1-2 year shelf life. Bask lasts 3 years from the manufacture date.
100% Satisfaction Guarantee
Frequently Asked Questions
We ship everywhere in the United States (and US territories) and Canada.

Mineral and chemical sunscreens are both effective UV filters that help to prevent sun burns and premature skin aging.

Chemical sunscreens use a variety of FDA-approved UV filters made from organic compounds to protect your skin. They work by absorbing into the skin and dissipating UV rays.

Mineral sunscreens are made from the inorganic compounds Zinc Oxide and/or Titanium Dioxide. Contrary to popular belief, these filters do not reflect UV. They reflect *some* UV, but mostly work by absorbing UV energy. When using these products, it's important to get a smooth application by rubbing them in as much as possible. When you do this, you ensure that your SPF is effective. When you don't, you run the risk of a rigid application which can degrade the product's efficacy.

It's important to know that all sunscreens are chemicals that are made in labs. The primary difference between so-called "mineral" / "physical" and so-called "chemical" sunscreens is that mineral chemicals are inorganic compounds and "chemical" sunscreens are made from organic compounds. "Chemical" or Organic sunscreens tend to be both more effective and more cosmetically elegant.

Which one is right for you? That's a matter of personal preference. At Bask, we think the best sunscreen is the one that you are going to use! The three key things to avoid in sunscreen products are: oxybenzone, aerosols with chemical propellants (Bask uses a non-aerosol spray free of chemical propellants), and nanoparticle-zinc.

You should also avoid chemical/mineral hybrid products. It's totally fine to layer a mineral on top of a chemical, but we don't currently recommend purchasing sunscreens that fomrulate a chemical active and a mineral active together.

The other important factor to consider when choosing between a mineral and chemical sunscreen is environmental. The carbon footprint of mineral sunscreens is exponentially higher than that of chemical/'organic sunscreens. Therefore, mineral sunscreens contribute far greater to global warming - which is not only the greatest threat facing our environment, but also the greatest threat to coral reef.
Broad spectrum means that a sunscreen protects you against both UVA and UVB rays. The way to remember the difference between the two is easy: A for aging, and B for burning. UVA rays penetrate deeper and are most responsible for wrinkling anad aging; UVB rays cause sunburns. Both UVA and UVB rays can lead to skin cancer. It is very important to make sure to use a broad spectrum sunscreen that offers coverage against both.

Not only is the sun good for you, but it's great for you! It's energizing and beautiful, and it's the source of all life. Being in the sun is proven to have incredible physical and mental health benefits, and you should spend at least 120 minutes in the sun every week. It's also no secret that 90% of skin cancers and skin aging is caused by UV exposure. That's why we exist. Bask is an empowerment tool for you to get in the sun safely. There's a big difference between basking and burning. So, wear your Bask, and go out and play!